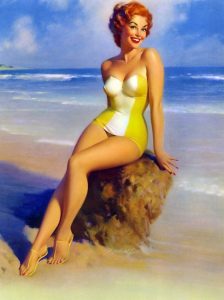 We offer sponsored posts on all of the blogs in the Fashionable Media Network. Rates for sponsored posts start at $150 on TFB, TFG and TFP and $200 and up on The Fashionable Housewife and A Few Goody Gumdrops.
The Editor in Chief and owner, Sarah-Jean Ballard, will personally write the post and any content therein will be up to her personal discretion.
Post will contain 300-400 words at minimum. It can contain up to 4 text links of your choice and up to 4 images. In addition to appearing on the homepage for 3-7 days before being archived, post will be promoted on our Facebook fan page and Twitter account.
Posts to Instagram and Pinterest cost $25/each.
A dedicated Newsletter Blast with a link to our article about your brand/product can be purchased for an additional $50.
For inquiries about sponsored posts, please email us at info@fashionablemedia.com

* We will not accept compensation to post positive reviews of products that we haven't personally tested or used. We only write reviews of products we have actually used, like, and would personally purchase, regardless of compensation.